Sangre Azul celebrates life and friends by crafting crave-able and mouthwatering Premium Cocktail Juices to enjoy when out and at home.
We are inspired to use real fruit, eliminate unnecessary ingredients, and make it easy for you to craft the perfect cocktail.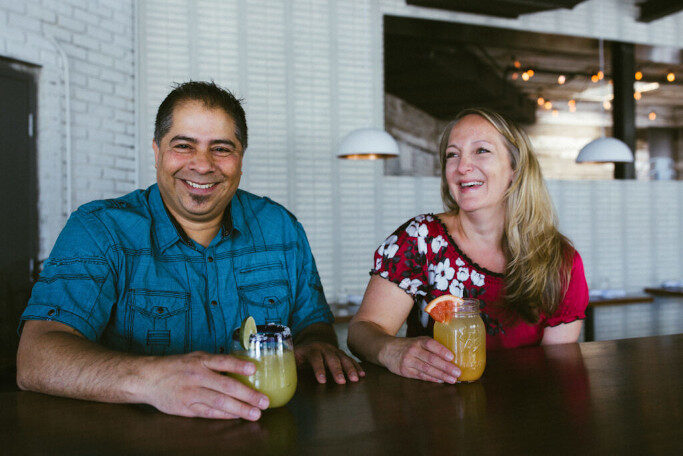 About Us
We've been friends forever. We've always celebrated by inviting friends over and making amazingly fresh margaritas & cocktails by hand-squeezing fruit.
We're margarita, tequila, and cocktail connoisseurs and we take pride in creating crave-able and mouthwatering Premium Cocktail Juices for you and your friends to share. We perfected Sangre Azul Premium Cocktail Juice using real fruit making it easy to craft premium cocktails.
Our 100% Premium Cocktail Juice uses real ingredients. Up to 2 ½ lbs. of oranges, limes, lemons, blood oranges, and grapefruit are freshly squozen into each bottle. There are no artificial sugars, colors or preservatives.
Check out our delicious flavors.
Also, check out our story (video).
Follow us on Instagram and Facebook to get delicious cocktail recipes!